We are SO grateful for the perfect weather, enthusiastic customers and talented vendors that made this year's Farm Life Festival our best yet! After a tough kick off to 2020 the support showed for small business was overwhelming and we are in awe!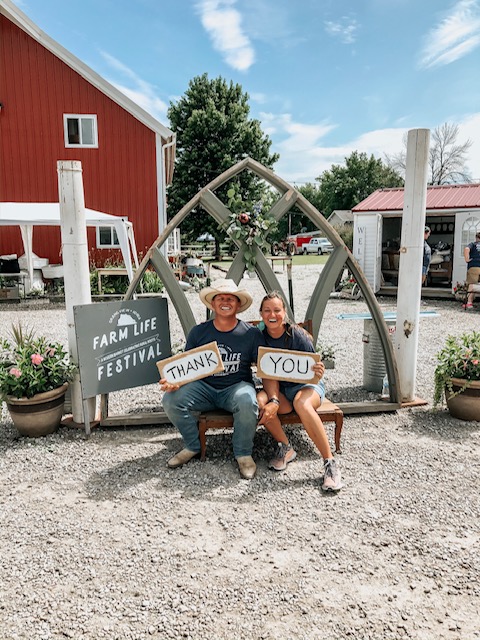 Some of you are having "didn't buy it regret" and we want to make it easy for you to continue supporting these businesses by visiting their storefronts, following along on social media, or shopping online.
A HUGE thank you to this year's vendors!!
Traveling Sanctuary Sisterhood
Talliha Designs
Quirky Owl
See the Joy Boutique
MJ & Crew
B You Designs
Junk Refunkery
Fence Row Photography
Raining Hedgehogs
Market 52
K&M Crafts
A Little This & That
Eden Inspired
Myer's Potting Shed
My Roots Clothing Co
Windmill Farm
Rebecca's Cupcakes
KNK Creative
Back Road Designs
Ma's Handcrafted Vanilla
The Rusty Tractor
6M Farms -Goat Milk Soap
Mae Ann Creations
Breezy's Biscuits n Barks
The Farmhouse Market
Brit Marie's Country Boutique
Bliss & Backroads
Earthly Treasures
Iowa Rustic Iron
Thrifty Corner Store
Cynful Smokers BBQ
Barnstorm Coffee

Plus so many more that are not online!! Guess you will have to shop with them right here at Farm Life Festival to see them again!! Or we can give you contact info.
Oh and if you are interested in being considered as a vendor for next year's festival – get on our email list for vendor applications.