At R7 we want nothing more than for you to enjoy yourself and get lost in the magic of Christmas at the Barn.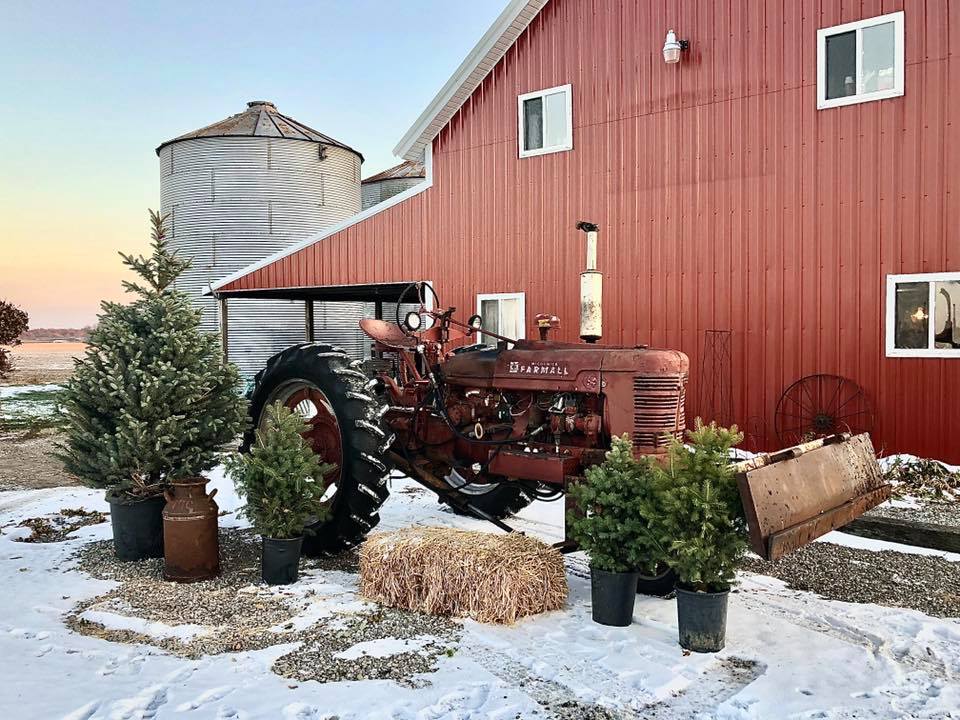 We are hosting TWO weekends of Christmas at the Barn for 2021! November 5-6th & November 12-13th we will have FULLY STOCKED BARN ready for both weekends!! That's right. We are restocking for both weekends, so just choose the weekend that works best for you!
November 5th 3-8pm & November 6th 9am-3pm
November 12th 3-8pm & November 13th 9am-3pm
Christmas at the Barn, 337 Cemetery Lane, Grandview IA 52752. (Exit 74 from Hwy 61) *This event is free*
Tips for shopping:

* Bring your R7 tote bag to the barn to use while you're shopping!
* Keep an eye out for our LIVE video tours leading up to the event or even browse ShopR7.com to get a head start.
* Enter the barn through the SOUTH entrance this year to help you to see it all!
* Find mobile vendors outside, brick oven pizza, kettle corn, photo ops and so much to enjoy!

Put on your cutest winter-cozy layers and we will see you soon!!
PS – Keep an eye out for our helpful staff in plaid ponchos. We are glad to hold items, get a price for you or anything we can do to help make your visit to Christmas at the Barn the best it can be!