Fall arrives at the barn this weekend! In the spirit of supporting small businesses in 2020, we're planning to make this weekend extra special! Music + food + a little vendor shopping + shopping our 2 story reclaimed barn that is loaded with vintage finds and gorgeous decor. This event is free and just charming enough to be worth the drive but spread out to give you the space you need to relax and shop.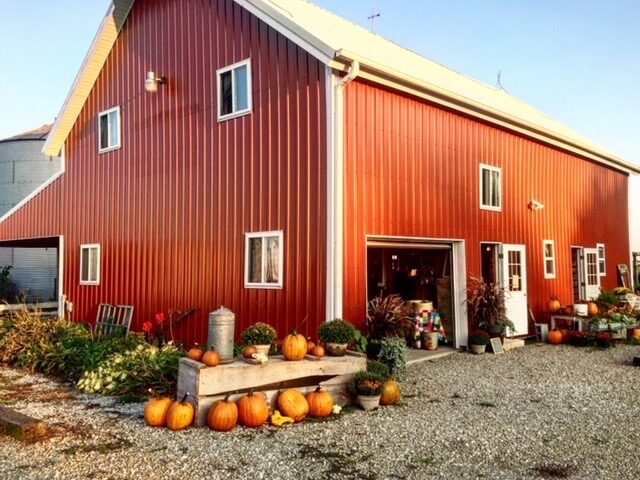 Hours for our Vintage Harvest celebration are Friday evening 4:30-7:30 and Saturday we will do it again from 9-3.

Friday evening, Odessa Vineyards will have wine samples or you can grab a bottle, find a spot to visit with your closest friends and enjoy music by Monica Austin (4:30-6) and of course Cowboy will take the stage at 6. Lions Club food truck will serve up delicious eats and lemonade shakeups and save room because DeLovely's mini donuts are irresistible!

Saturday morning grab a cup of coffee by Barnstorm Coffee and a scone from the one and only Miss Mary! Cowboy will play music again and Lion's Club and DeLovely's will be back to serve up all things delicious!

We have been stockpiling vintage all summer and our fall decor is the most beautiful ever!! Pumpkins, mums and all you need to get your fall vibes going after this warm week.
Want to take a peek at our pop up vendors and follow along?
Red Barn Boutique, Talliha Designs, The Farmhouse Market, Earthly Treasures, Backroad Designs, 6M Farms, Barnstorm Coffee, Odessa Vineyards, DeLovely's donuts, Breezy's Biscuits-n-Barks (Sat only)

If you can't make it this weekend then plan your #R7RoadTrip any weekend in September to celebrate fall. Shop Saturdays in September from 9am-2pm and Sundays 1-4pm. Exit 74 from Hwy 61. Follow the signs. We are easy to find and no gravel.
Oh and good news — I just double checked the list and it seems our 7 MUSTS FOR YOUR R7 ROAD TRIP are still valid for 2020!! Take the day, get into the countryside and breathe…