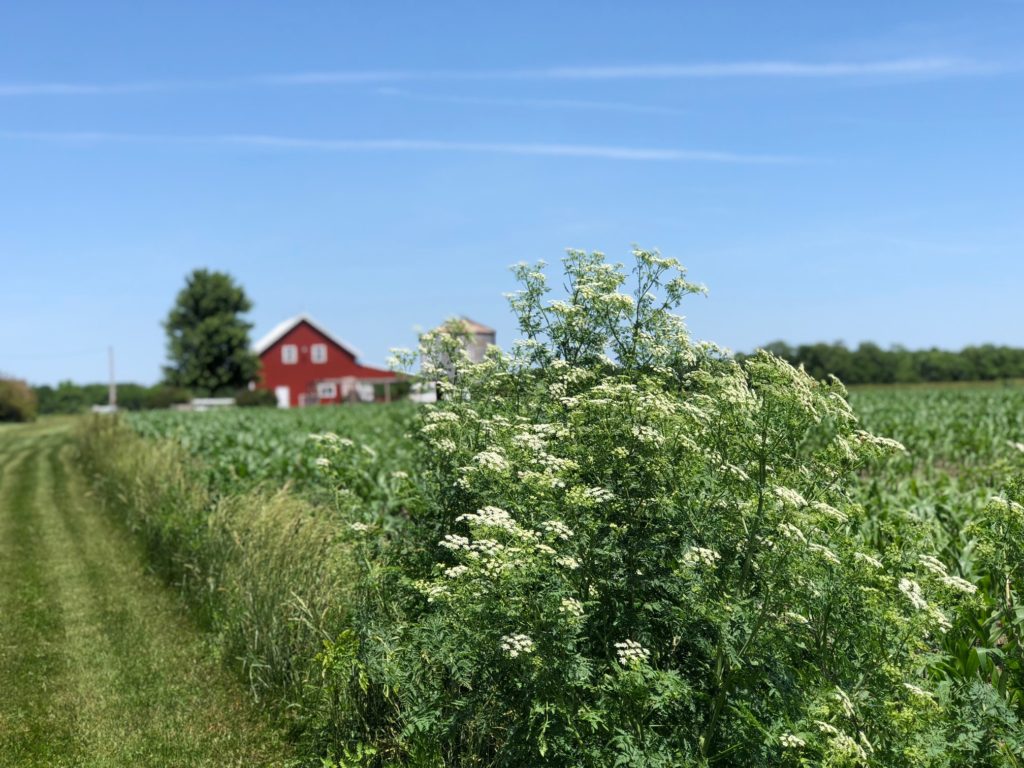 Planning a day to trip to our big barn in a tiny town??
Here's the inside scoop to R7 favorites in the area. These are 7 musts when you are in our rural area! So hop in the car, roll the windows down and spend the day exploring. Use #R7RoadTrip and we will feature your photos.
Stop by a produce stand. Our area is famous for growing melons, cantaloupe and the best produce. Keep your eye out for stands in the area or here's a few to get you started…
Taylor's Market (Between Muscatine & Grandview on X61 — the 'back' road)

Shelly's Produce (Just off Hwy 61 outside of Muscatine)

Mairet Farms (Just off Hwy 61 near Fruitland)
Eat Ice Cream!!! By far the longest standing and most frequented R7 tradition. To say I love ice cream is an understatement. I love Cowboy, but then– there's ice cream…
Dairy Mart (The crossroads of 218 & 92) Add chocolate cone dip to any cyclone!

Dairy Sweet (Hwy 92 in Columbus Junction) The best dipped cones around!!

Cheri Top Drive-In (Grandview Avenue Muscatine) Treat yourself to a milkshake!
Walk the swinging bridge. — located in Columbus Junction. Walk, skip or run, but this 262 feet bridge is a must have experience that our family loves to do several times each year.
Get outside. The best part about rural life is the wide open spaces and easy access to nature down every road. Here's just a handful of great parks for a picnic or walking the trails.
Port Louisa is just miles down the road from the barn and offers wildlife and riverside views

Virginia Grove Recreation offers a variety of trails, a playground, pond for fishing and you can visit the historic school house.

Chautauqua Park just off Hwy 92 near Columbus Junction offers gorgeous views over the river bluff and nature trails to enjoy the wildlife.
Grab a bite to eat. When you visit a rural area, you get to enjoy local eats — mom and pop style so to speak. Here's a few of our favorites. Just ask us in the barn and we will tell you our favorites on the menu too. We might eat out…a lot.
Las Arandas (Wapello) — authentic Mexican food and the best around!! Tell them Jesse & Tenneil sent you.

92 Roadhouse (Columbus Junction) — if you're looking for homestyle food and a good salad then this is the place!

Where's Lonnas food truck (Wapello) This hidden gem is tucked behind the bait shop. (Love small towns!) Lonna has the BEST breakfast. Ask for a mess!! Find her on facebook and call ahead for hours.
Wine tasting. Do we need to say anymore?
Odessa Winery is just east of Wapello on the bluff between the Iowa & Mississippi river. Follow the signs and enjoy the day!

Ardon Creek Winery is situated to the west between the barn and Muscatine. Signs will guide you to their 4+ acre vineyard. You're sure to find great tasting wine and maybe some fun music entertainment. Bring your own picnic basket & a blanket!
Slow down. Take a back road, turn off your phone and take a deep breath.
Meander the country roads, take photos of old barns, drive past the farms and some even welcome visitors. Depending on the season of your visit you can splash in our lakes and rivers. Enjoy kayaking, golf, hiking, sledding and fishing. At Christmas time, you can enjoy a lights show at Yotter farms. Breathe deeply and look over the miles of open spaces to the horizon and see where the day takes you.