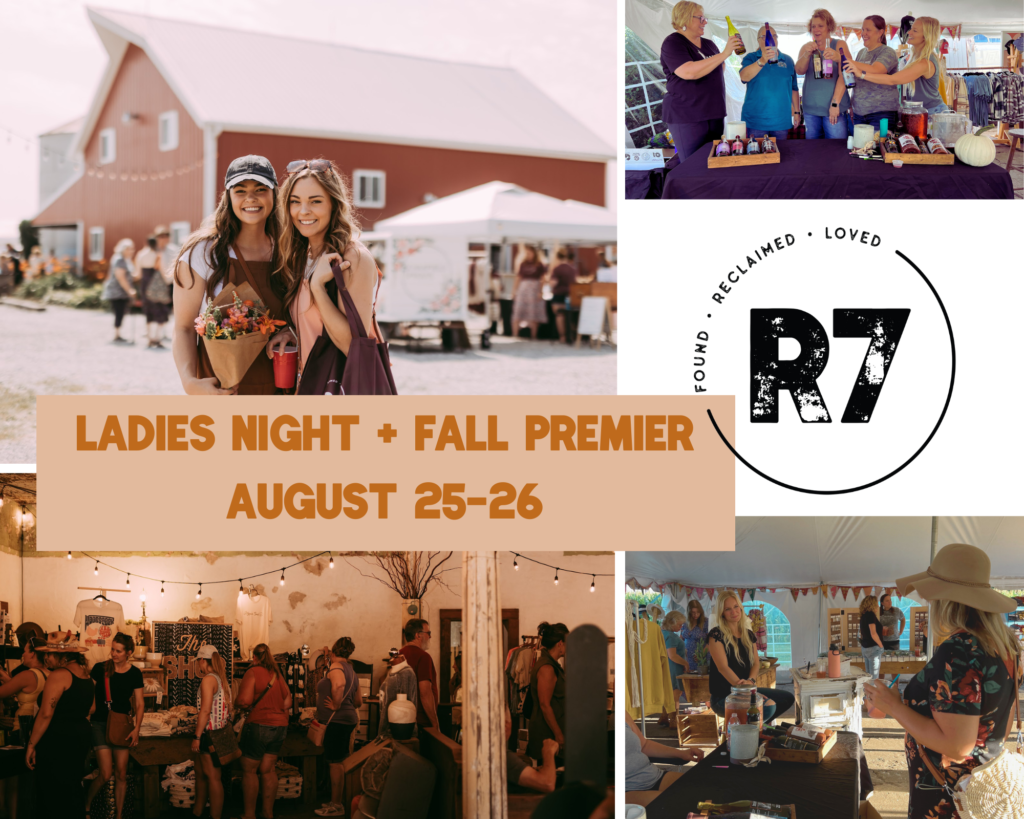 Fall arrives kicking off with Ladies Night Vibes on Friday August 25th 4-8pm + Saturday Fall Premier 9-3. Here's why we LOVE this weekend and you will too!

No gigantic crowds, just amazing people enjoying the countryside.
Sipping drinks, relaxing in lounge chairs, being inspired and of course SHOPPING!

**We will have a few of our favorite pop up vendors
**LIVE music, cocktails + mocktails by The Tipsy Traveler's Friday night
**A paint workshop on Friday evening: Register Here
**A flower workshop on Saturday: Register Here

Tour and shop the R7 Downtown all weekend too!