R7's Farm Life Festival is turning 7 this year! Come out to Grandview, IA, on June 24 for live music, food, fun and shopping. We have a HUGE variety of 80+ vendors that will be set up in 3 historic reclaimed locations. We couldn't be more excited to welcome you!
One day only. 9-3. We will direct you to parking as you come into Grandview from Highway 61. We have so many amazing vendors that you can shop with! Get a little sneak peek from the list below!
Admission $5. Kids 17 and under free.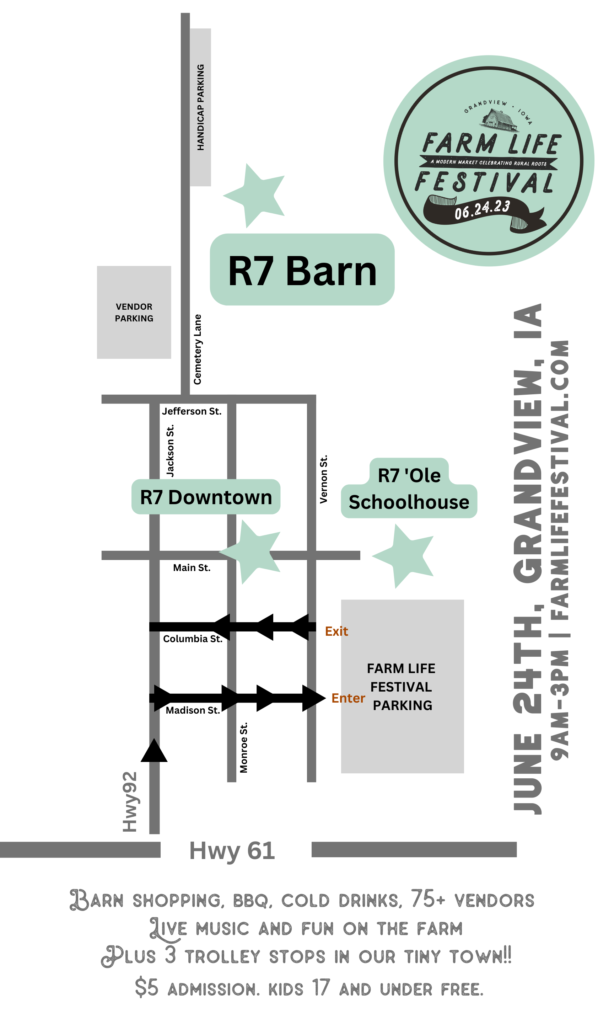 R7 Barn
Home Sweet Home Kettle Corn
Lions Club Lemonade Shakeups
Peg Griffith
Salvaged Living
Something Different
R7 Ole Schoolhouse
Brian and Christina
North End Vintage
Ruff Kutz
Strawberry Lane
R7 Downtown