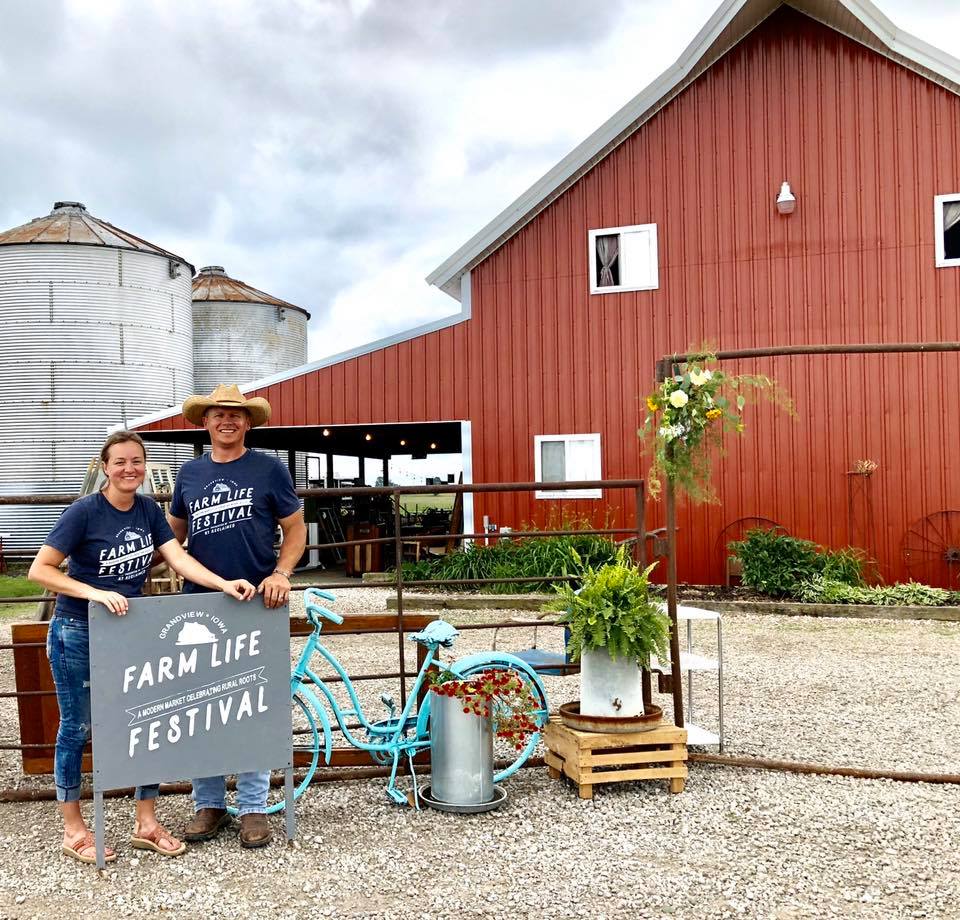 FARM LIFE FESTIVAL: June 20th, 2020. Open 9am-3pm. 337 Cemetery Lane, Grandview, IA Admission is $3. Kids 14 & under free. *Please have exact change ready to for dropbox admission at the gate*
Follow along on the Facebook event for details and if you haven't already — join our email list too!
We have worked with local public health in accordance with the governor's most recent proclamation and will proceed with hosting the much anticipated Farm Life Festival on June 20th! A creative approach to event planning is what grew Farm Life Festival to a popular event and we are using that same creativity is being used to make this year's event fun and inspiring, yet safe.
The very best vendors of vintage, modern, rustic and handmade goods are featured at Farm Life Festival. Because of its location in the countryside, we have plenty of room to roam allowing adequate space for both vendors and customers.
Sanitizing stations on vintage style wash tubs will be available and traffic will be encouraged to move in a figure eight, still allowing the feel of roaming through the festival, while keeping traffic flowing in one direction.
Many travel from hours away for this event to shop with 40+ vendors and the well known looks of R7. Barn capacity will be limited, so more R7 goods will be moved outside for open weather shopping – including the checkouts.
Music, food and shopping in the countryside are what draws people to the nostalgia of Farm Life Festival and that will be the same for 2020 – even if planning requires a little more creativity.
FARM LIFE FESTIVAL: June 20th, 2020. Open 9am-3pm.Email: R7FarmLifeFestival@gmail.com
337 Cemetery Lane. Admission is $3. Kids 14 & under free.
Please note: We do not have vendor vacancies for 2020, but you can be added to our vendor email list here.