Welcome to Tricia Hull from Love's Locker Room for this guest post!
"In this moment we are really being forced to focus on the foundation of our families and what is most important in our lives. It's opened my eyes to some of the things we've been missing…" Read on…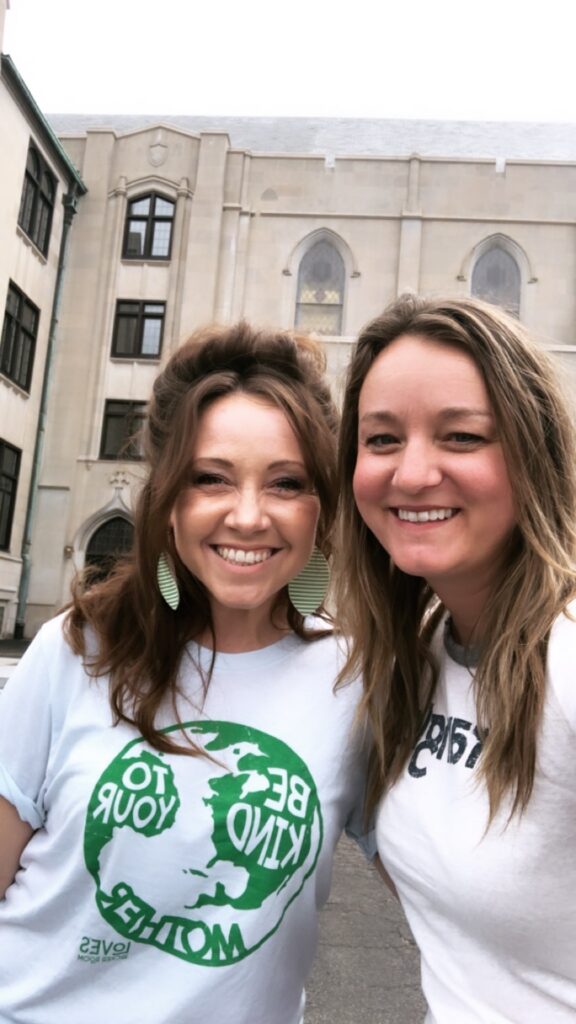 I took the kids to walk the Hennepin Canal yesterday and when we got home I listened as my 10 year old son told my husband, "It was just like the good ole days, Dad!"  He was referring to the days we spent our time riding the bike trail and taking walks along the canal consistently….days before our schedule became too jam packed to find the time. Days of memories we created for our boys that our girls don't have because they have grown up on soccer fields, at ballparks and in crowded gyms watching their big brothers in any and every given season of sports, school and all extracurriculars.  And while we love all of this, and with seasons being postponed and canceled we have gained an even greater appreciation for the ability to compete and be part of a team, it's also opened my eyes to some of the things we've been missing because we have gotten caught up in the all the hustle and bustle.
While our extra time together hasn't been without some arguments here and there, and I'm sure more to come, we're truly enjoying this time together. Yesterday as I watched my four babies snuggle up together on the couch watching a movie, I couldn't help but feel a real sense of calm and contentment. With the unknown causing quite a bit of chaos and fear in the world, I know this could sound a bit crazy, but I'm finding it somewhat easy to find the silver lining. We so very desperately needed this slow down, this time to reconnect as a family. I believe if we're all being honest with ourselves, most of us do.
In this moment we are really being forced to focus on the foundation of our families, and what is most important in our lives. I believe that through this we can gain a greater perspective and appreciation for what we will choose to add back into our lives after we overcome our current circumstances. It is my hope this allows us all to come back more firmly rooted in our faith and family, and even stronger than before.
When writing this I almost termed it as a "blessing in disguise", but that is wrong. I realize that this is in no way a blessing for the many small business owners out there, I am one of them. This is not a blessing for those working in the healthcare industry, selflessly continuing to go to work each day to take care of those that need them. This is a scary time for those who have a loved one with compromised immunity, or those compromised themselves. However, what it is, is a dark time where true kindness and generosity can shine bright and be found. A time where we can do our part to show support and respect for neighbors and communities, and in that we can definitely find a blessing.
I think the biggest lesson we are learning from this all is to never take a touch, a hug from a friend, a smile from the owner of your small town coffee shop, a dinner out, any day or interaction for granted. At the end of the day, these small things are the big things, and what we will miss most when our days truly are numbered. So support your local and small business friends, send a text of gratitude to the healthcare workers in your life, put up daily prayers for those you know are already battling diseases and illnesses, and hug those within your home like your life depends on it.
This time will go down in history, friends. We will look back one day as our grandchildren and the next generation learn about this, I'm sure of it. How do you want to remember it, how do you want your children to remember it? I'm choosing hope! I hope to listen to my children telling my grandchildren about the memories we made, the family workout sessions where we probably burned more calories laughing at each other than from exercise. How running out to get Shamrock Shakes all of a sudden became a luxury and an adventure, rather than just another trip through the drive thru. Where we loved hard, laughed hard, argued some, prayed even harder, but never had room for fear or chaos within the walls of our home.
Hope is greater than fear, my friends. Hope diminishes the unknown. Hope perseveres, and hope and love win every time.
xoxo,
Tricia