Maybe your holiday season has been a difficult one or maybe you are simply feeling overwhelmed or running behind. As the clock ticks and we wait for the deliveries on the porch, the grocery order to be ready, here are a few simple tricks to making your home and heart feel more holiday ready so your mind, body and soul can be at peace.
Add Candlelight
Everything feels less hectic and more peaceful when the lights are dimmed and the candles are lit. Even battery operated candles or twinkle lights will do. It just so happened that the hole on this antique planer was just the right size for a taper candle. Glass bottles glow in candlelight. Even an old mason jar will do.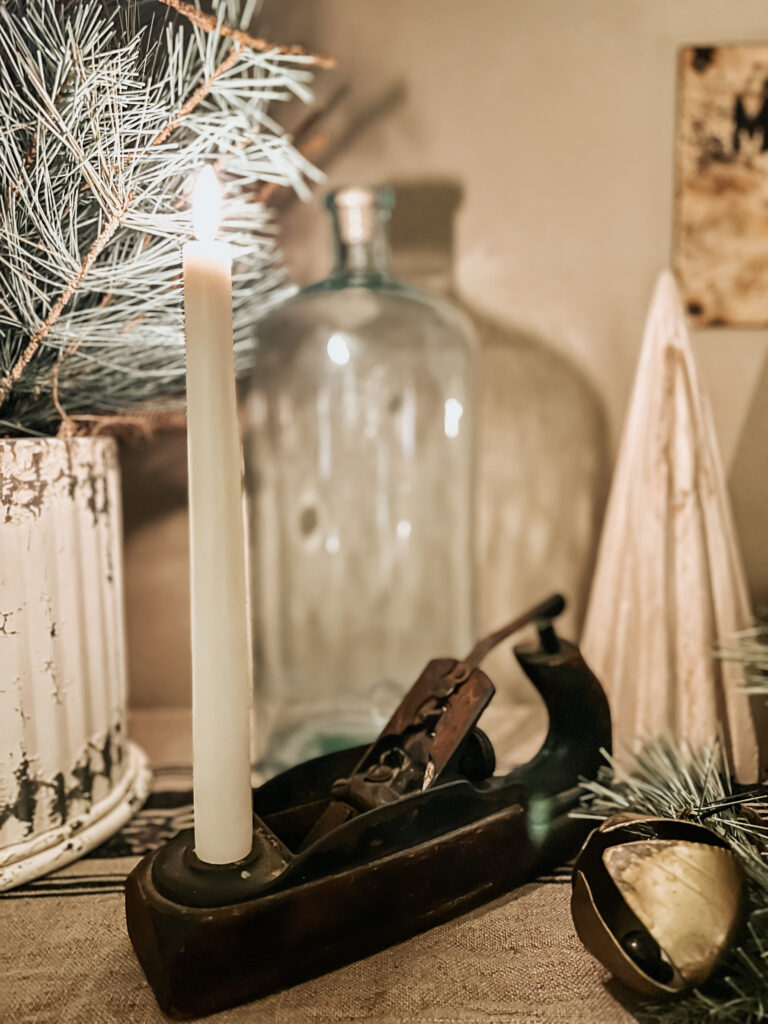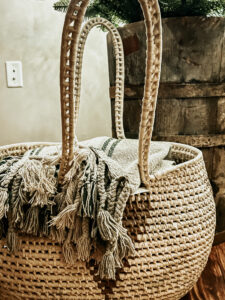 Gather and tuck
Tiny presents, gift tags, scissors, and tape tucked in a handy bowl, basket or box at the ready will save you steps, time and look festive.
On that same note at the last minute, tuck extra clutter in a basket and cover with a pretty throw, scarf or pillow. There will be plenty of time in the cold slow month of January to sort it out later.
Oh — and if the tree is naked — it's elegant and peaceful. Let it be.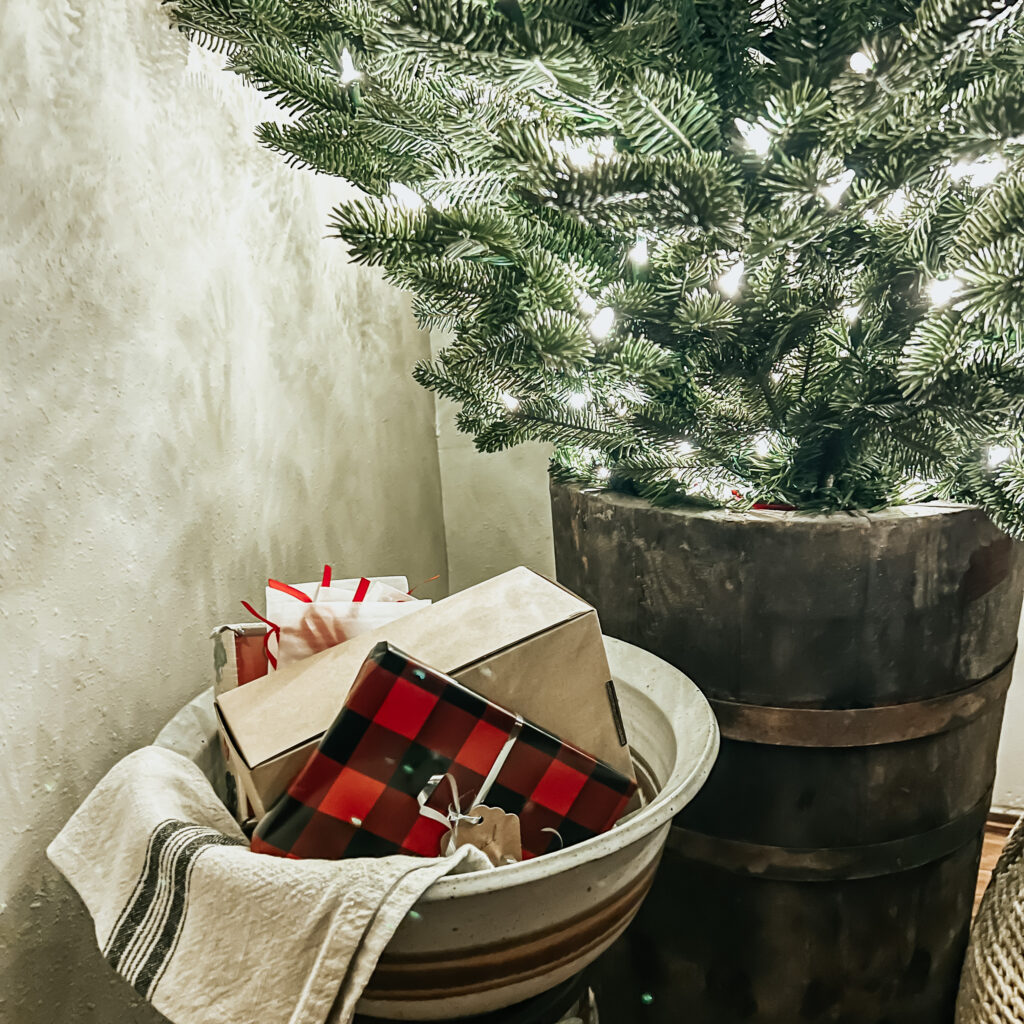 Stack it up
Rather than running around finding a place for the extras, stack them up and make them part of the decor. These are my everyday dishes gathered on top of the piano with a tree and candle on top for height. It looks gathered rather than stashed.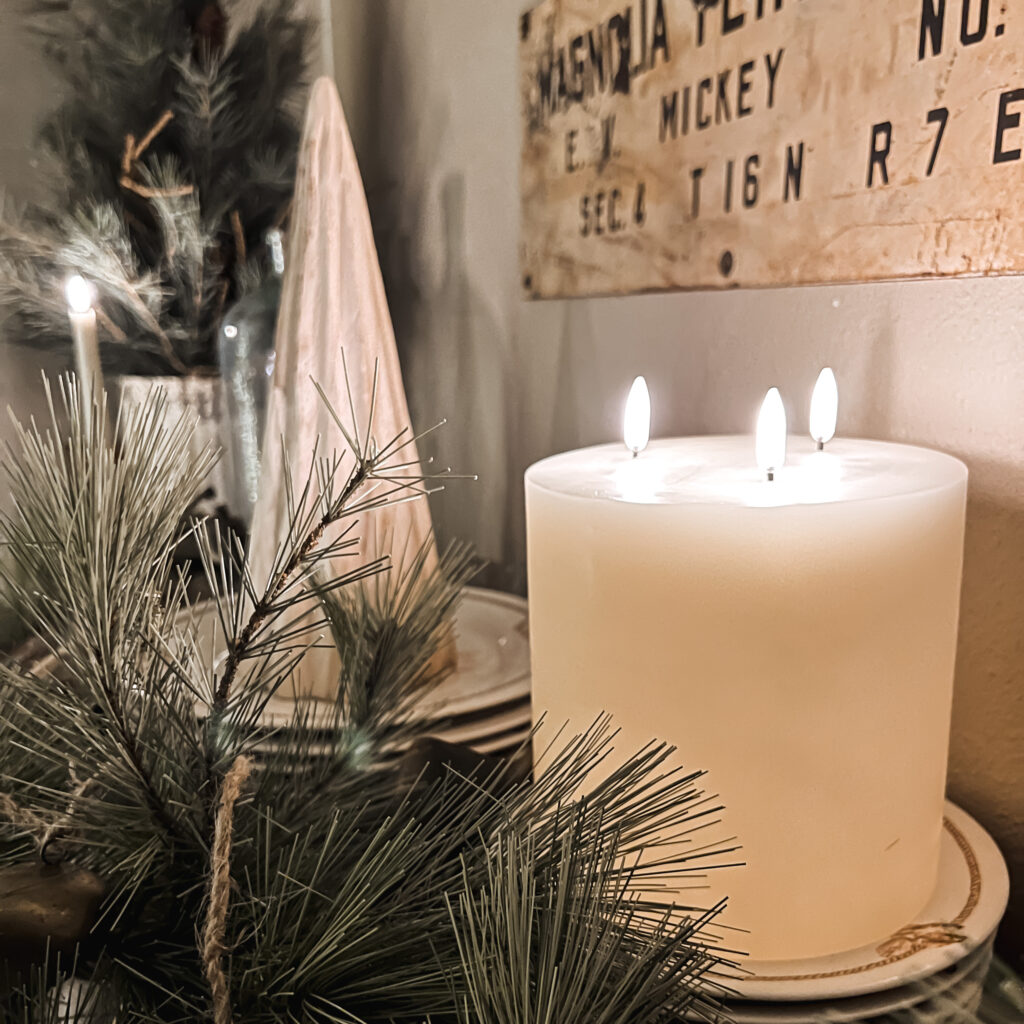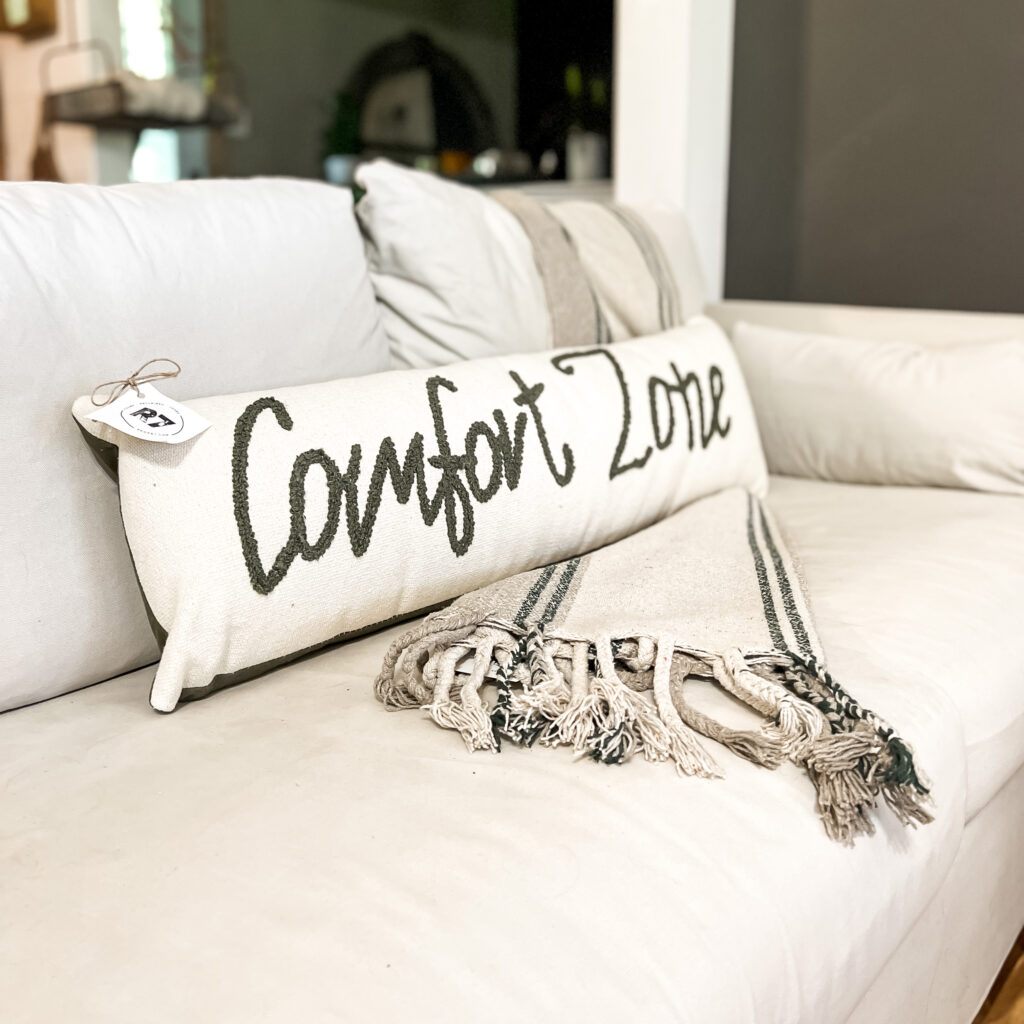 Make it Comfortable
Others around you are probably just as ready to cozy in so give yourself permission to skip the 4 arranged pillows and formal place settings. A blanket and a pillow that says come on in and sit down might be the best gift you can offer to your family and guests this holiday season.
If you are crunched for time — make it comfortable and kiss perfect goodbye.
Add a Statement Piece
If your heart is set on wow factor, grab a long piece of wood, a tray, a box or a table runner. Gather some greens, pinecones and a bit of candlelight and then sit down and enjoy!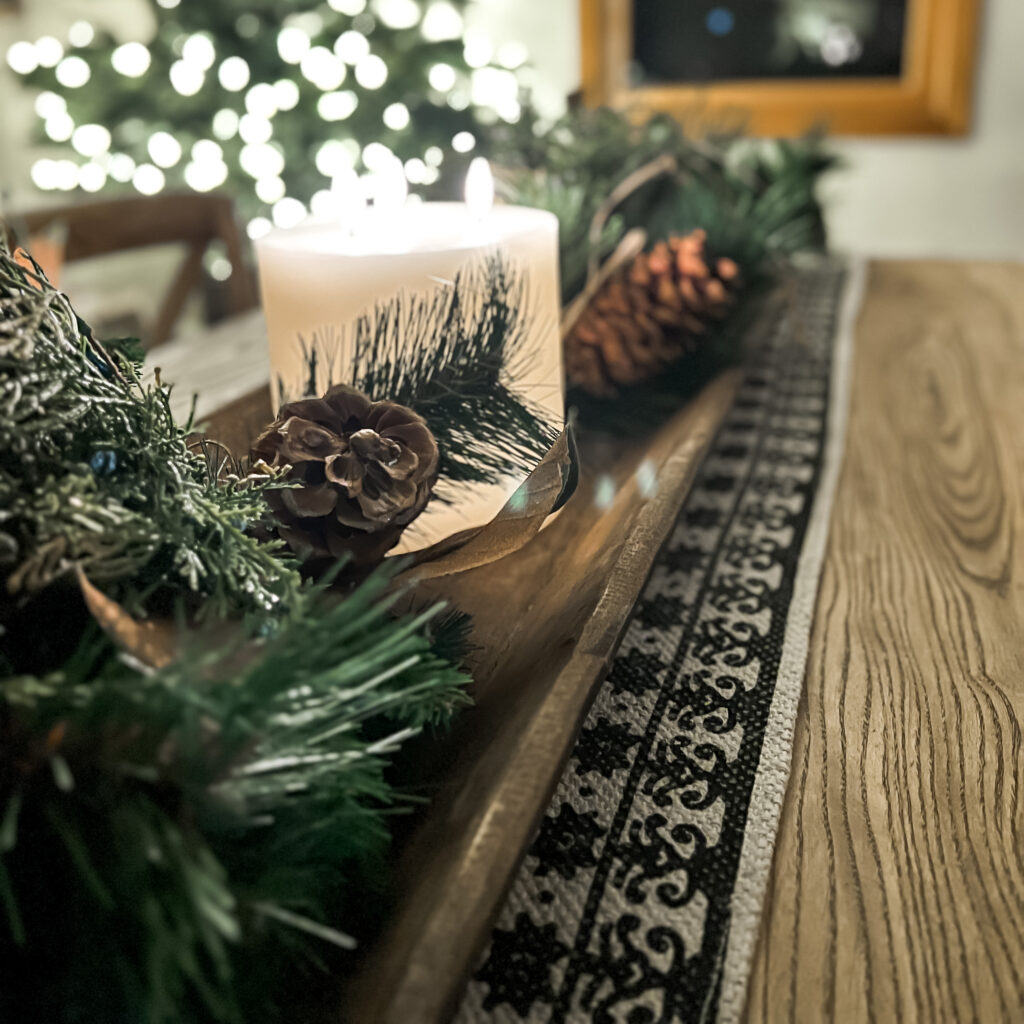 The time is here….gift cards, gift bags, a pre-ordered veggie tray. Whatever will give you a few minutes to enjoy the beauty of the season. Give yourself permission to take the shortcut and focus on what really matters. From heartaches to hectic whatever has you feeling rushed at the last minute friend — I wish you peace this holiday season.
From R7 to you,
Be a blessing.