So many of you asked for the location of our quick trip to Missouri last week that I put together a guide for our favorite adventures in Missouri State Parks to help you pull together a fun and affordable family trip to the tropical Midwest!
Elephant Rocks State Park is a perfect way to start your day! For the adventurous you can scramble up the large boulders and spend the morning climbing something just your size! For those looking for a leisurely stroll there is a paved, shady path that circles all the way around the rocks. You can meet your people at the top and no one will ever have to know who climbed and who strolled.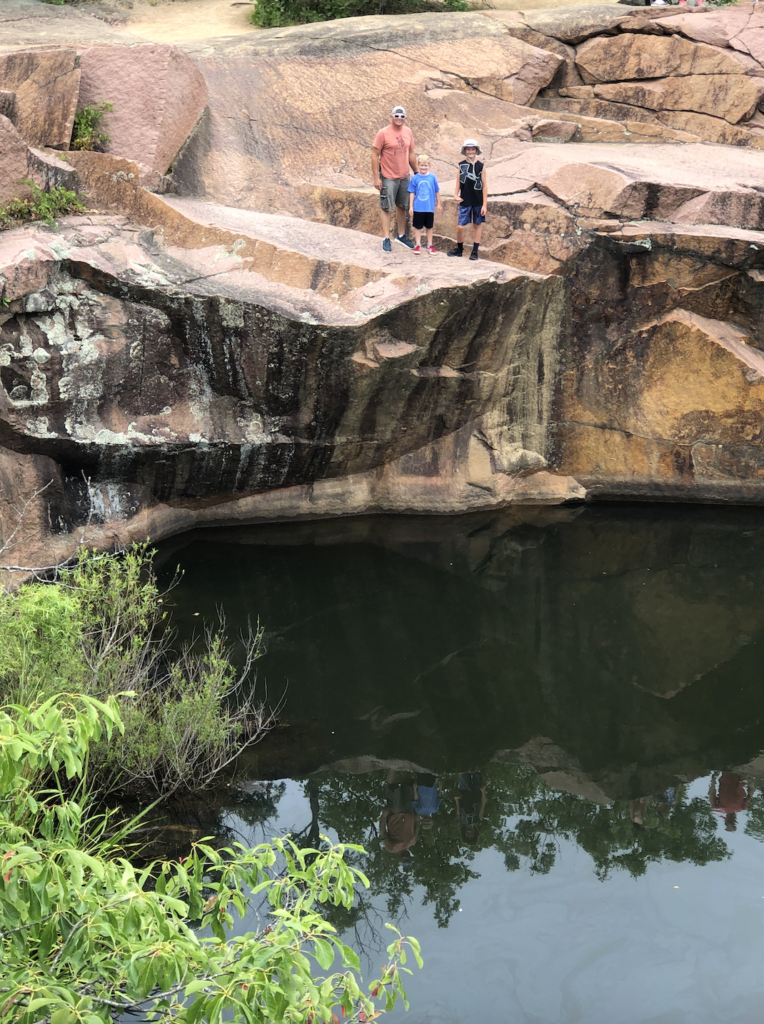 Explore to find some beautiful quarry views, keep an eye out for snakes and take the time to read the signs and history of how Elephant Rocks came to be! Elephant Rocks has some great shady areas for a picnic or head up the road to Caledonia for some lunch and a MUST see candy & ice cream shop at the Old Village Mercantile.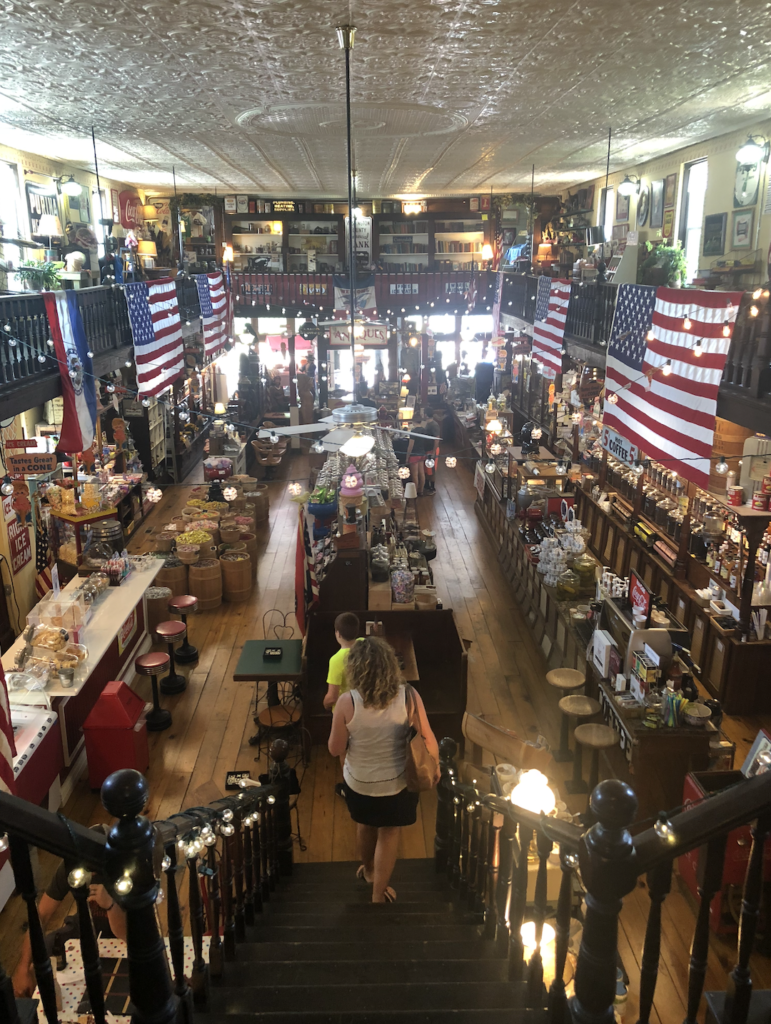 After a morning hike and a sweet tooth fix, we are usually hot and sweaty and ready for the most spectacular afternoon at Johnson Shut-Ins. The only way to describe this place is nature's best waterpark! From jumping to sliding, rushing water and swimming this is truly a one of a kind place.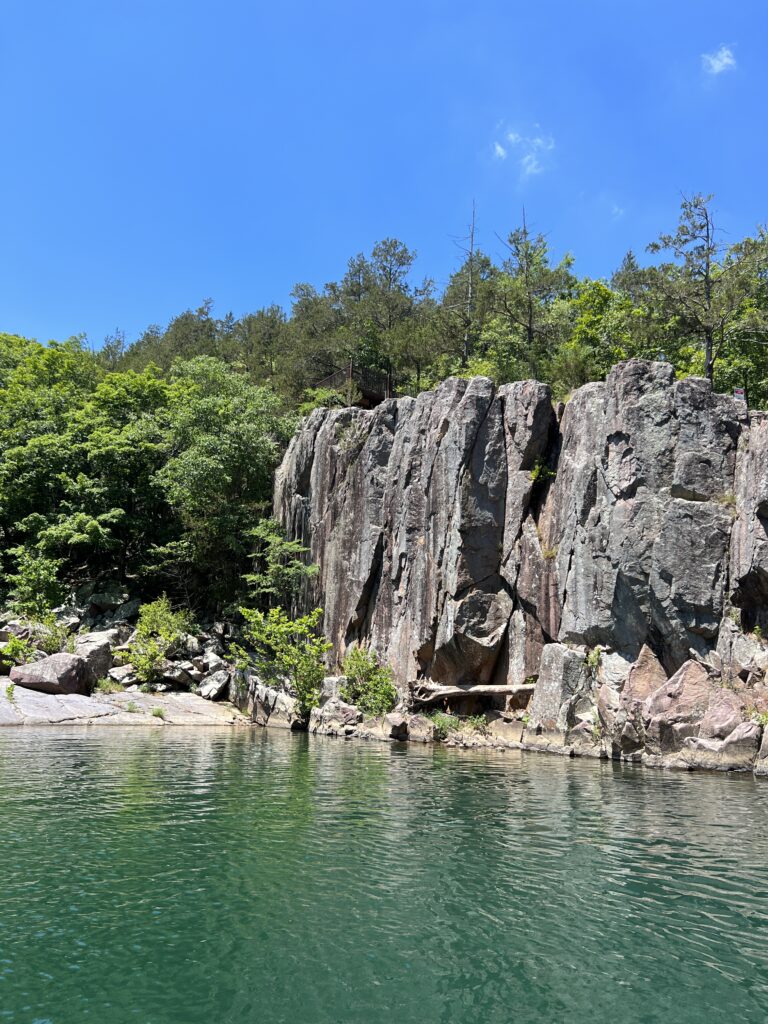 Here's a few things we've learned in returning year after year:
If adventure and jumping and rocks make you nervous then stay up on the boardwalk and enjoy the view. If you are ready to splash and climb then here's the scoop! There are essentially 3 areas for swimming at the Shut-Ins.
The first access point is shallow, clear water: a great place for relaxing, taking in the view and swimming with littles.
The second access point is where the adventure begins and I suggest going slow and working your way down to the swimming area. There will be veterans and locals to watch so that you can see where to jump and slide.
The third swimming area is accessed on the far side of the main swimming area. You can swim back further to a bigger deeper swimming hole. We didn't know of this area when the kids were little, but it is now our favorite place to spend the day.
An entire day spent at the Shut-Ins can be a bit much so we usually plan to go for 3-4 hours at a time. The trail from the parking lot to swimming area is a nice trek so we usually take nothing but a waterproof case for a phone and keys. Water shoes or tennis shoes are an absolute must! We have snacks and food back in the parking lot for taking a break or to greet us after a long afternoon of splashing and climbing. For the first time I took a float with me this year and that was a wonderful way to take in the view! (However I didn't blow it up until after my climb back to the furthest swimming hole…)
No Missouri adventure is complete without a float trip down a clear river! There are many to choose from! The Meramac and Current Rivers are always a favorite and we've done a couple now on the Black River as well. The #1 key to a fun Missouri float trip is to ask multiple people how much of the river stretch you are considering is floatable vs. walkable. The water is clear because of the rocky bottom and that's a hike you may not want to make in your bare feet and swimsuit so check the water levels with several people to see if you get the same answer and again — water shoes or old tennis shoes are a must!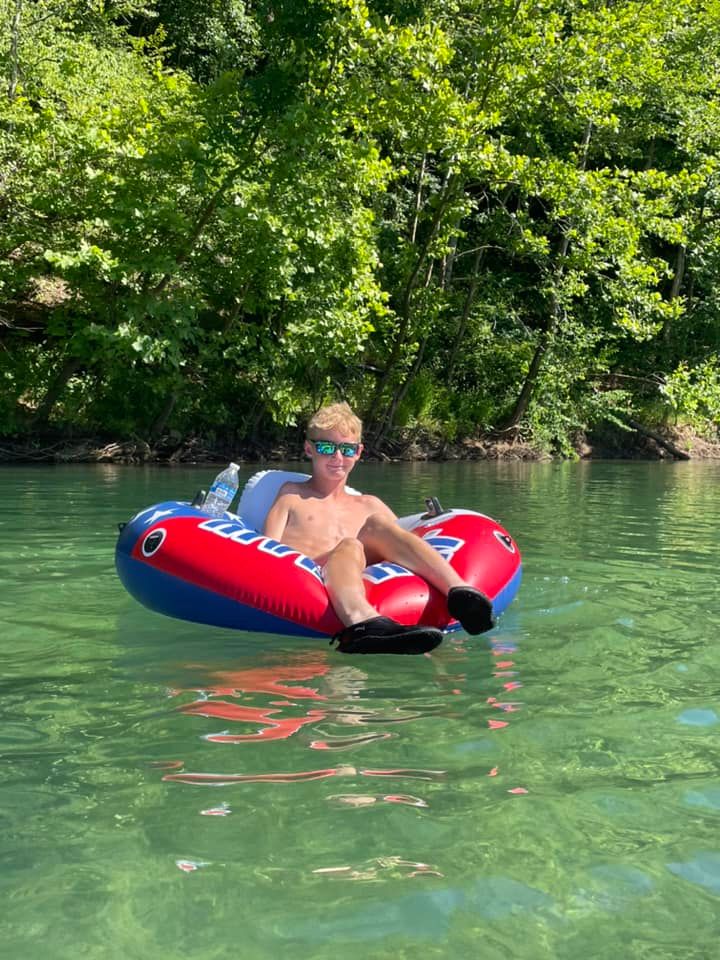 Most recently we did a new stretch of the river by starting at K Bridge. This area of the river itself could make for a fun Missouri style beach day! Just south of the bridge is an access point they call "Manhole." It took some searching to find it, but it is public property and you'll want a 4WD to get back there. We parked on the riverbank and then took a car back to K Bridge. We aired up the floaties and found it to be a perfect half day float with a surprise swimming hole that was 20+ feet deep and a nice rock for jumping into the crystal water below.
Other features in the area are endless. I enjoy antiquing and picking in Caledonia and Farmington. We enjoy off roading at St Joe's State Park. Excellent hiking at Johnson Shut-Ins and Taum Sauk Mountain. Poplar Bluff has beautiful rivers and Big Spring is absolutely breath taking. Fishing galore and winding roads with beautiful views. Just set out on an adventure and you'll find one!