Decorating in black and white is a timeless trend, but using black in and even on our homes is hotter than ever. So whether this trend excites you or scares you, let's talk about tricks and tips of how to incorporate black and white into your personal home style in a way that feels classic, warm and anything but boring!
Black and white is a timeless, classic color combination that can work in any space. Whether you're going for a modern, minimalistic look or a more traditional aesthetic, here are 5 tips for decorating with black and white: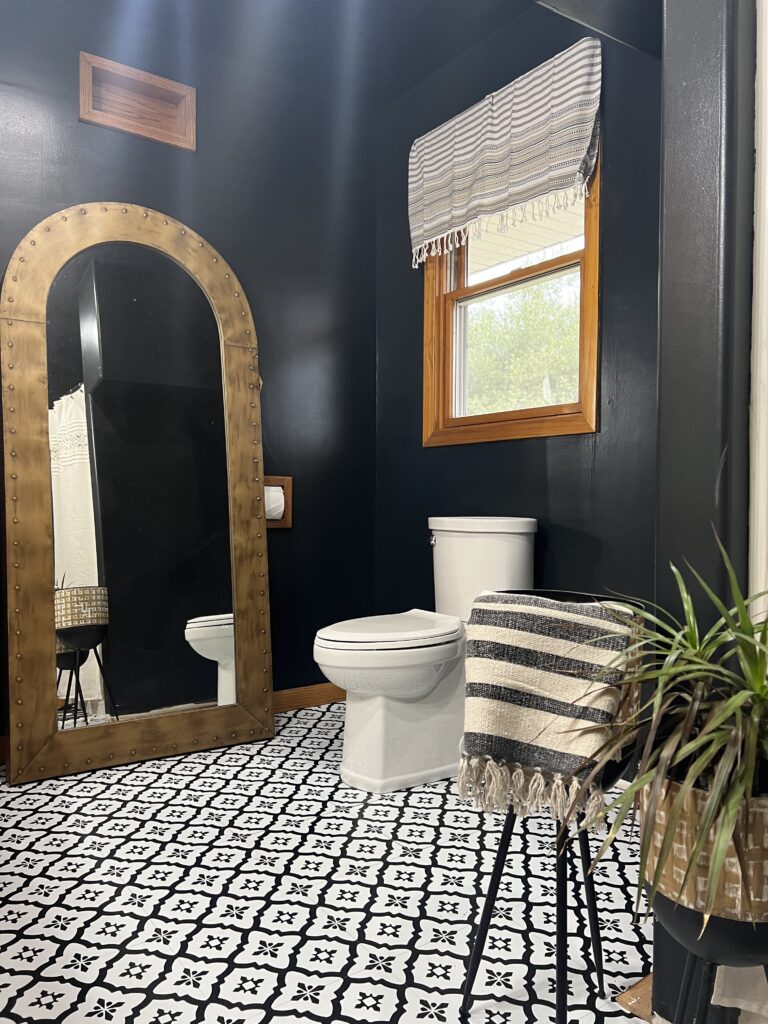 Play with Pattern: One of the most fun parts of decorating in black and white is the ability to mix up bold patterns adding interest and dimension to a black and white color scheme. Tile and floral patterns are most popular right now and make a big impact, but also consider combining stripes, polka dots, and geometric shapes for a fresh and fun look.
Play with texture: Black and white can feel a bit flat without some texture in the mix. From woven materials to leather, or velvet to linen, consider using tactile high impact fabrics. Don't forget to add texture to decor items such as preserved florals, glass accents or woven baskets to add depth and interest to the room.
Play with Color: While black and white is a beautiful color combination on its own, adding pops of color will make your decor stand out. Consider using colorful accent pieces like cushions or vases to add a touch of vibrancy to the room.
Play with contrast: A song lyric I love by Vince Gill puts it this way "Black is her favorite color because without it there's no depth…" One of the best things about black is that it adds dimension and highlights to everything else around it. So pay attention to what high-contrast elements you want to accentuate. Unique lines on furniture, architecture and even containers can come to life when black is used for contrast.
Play with finishes: Metal accents like gold, bronze, rose gold and silver can add a touch of glam to a black and white color scheme. Consider using mirrors, picture frames, candleholders, or decorative bowls to add some shine to your decor.
Whether full scale or small accents, black and white have a place in every size of room when you want to create sophisticated and timeless places. 
Shop our black and white collections online or in the barn more inspiration!