I'm guilty of overthinking projects sometimes. Our mantel was long overdue for a refresh and a pile of old bottles has been taunting me for a bit. Thanks to the invitation to co-host the #upcyclesquad challenge I discovered a fun and quick refresh. With a simple chalk paint project, I painted old antique glass bottles to become vases for the mantel.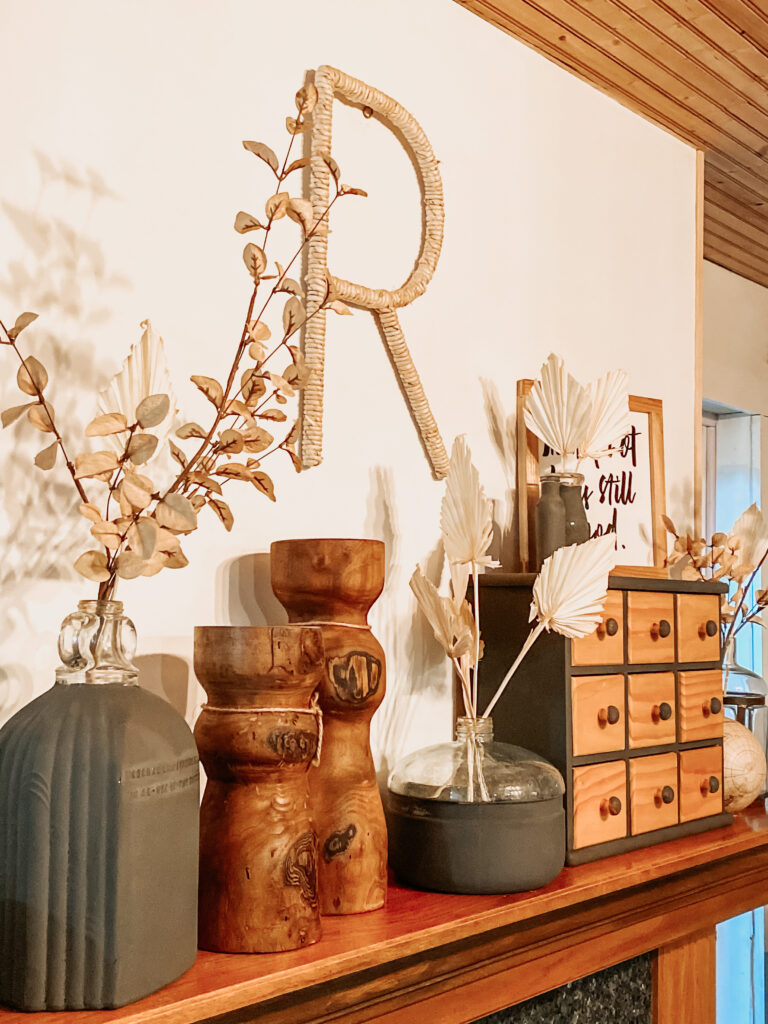 I started with some large jugs that had character because of their lines and shapes, but had some stains that would require quite a bit more elbow grease than I was up for. The shorter bottle is an old kerosene lamp jug. It would have had a metal band and handle originally. I love using old bottles in decor because of their shape. I also picked up a little set of drawers at the thrift store that I wanted to bring into the mix.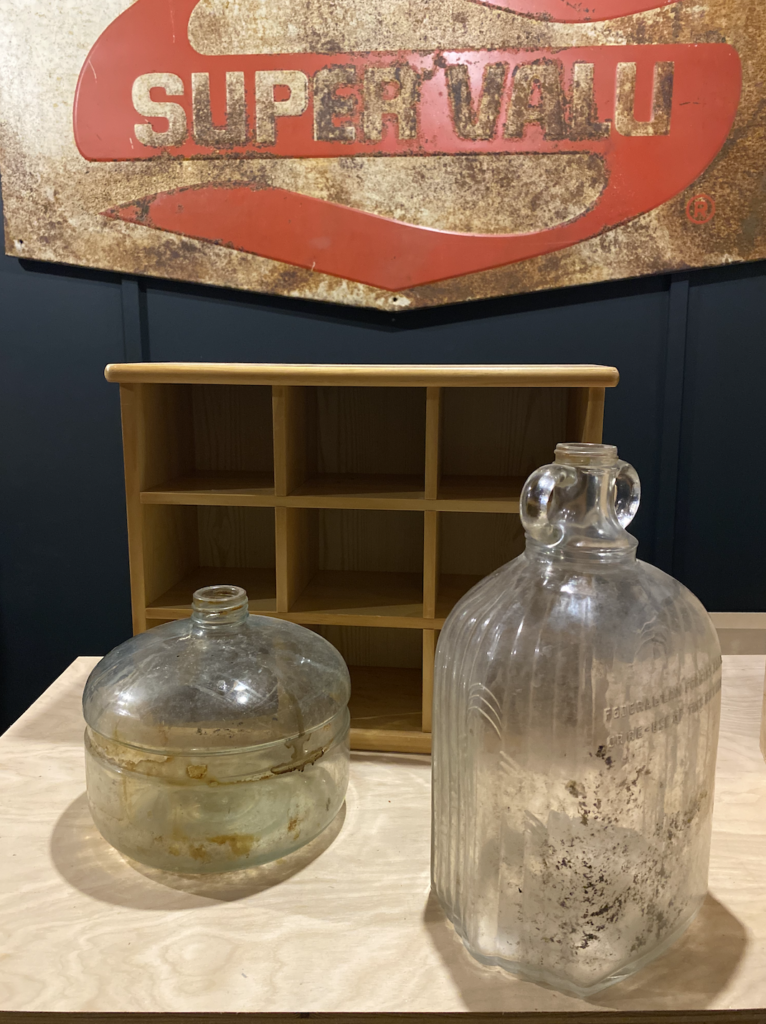 I lightly sanded both the set of drawers and the jugs. Even after washing the jugs they had a bit of residue on them so by sanding them down I was able to remove that residue for a nice smooth surface that would be ready to paint. For this project I chose Rustoleum chalk paint in charcoal.
For much of the project I used a small foam roller to avoid brush lines. I used a brush only when necessary to keep a clean line or to fill in. Because I wanted a bit of aged, chippy style on the glass 1-2 coats was enough to cover. Shortly after doing the large bottles, I realized I could use many of the small bottles to decorate the mantle, so I painted those as well.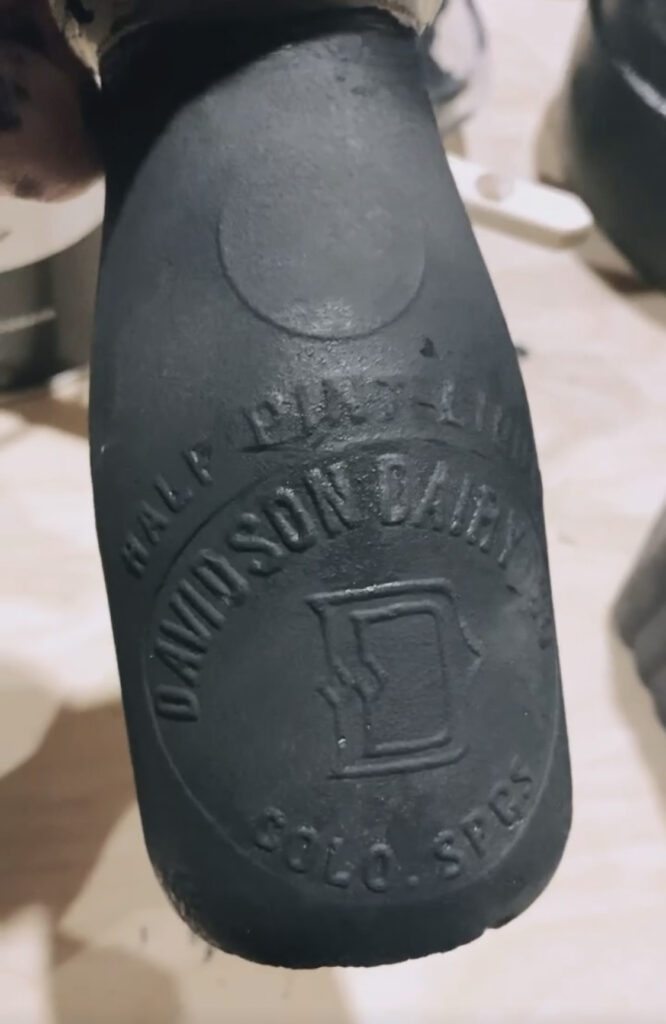 I was worried that using a dark color on the glass would hide the lettering, but I was thrilled to find that the words and logos on the old antique bottles really stood out in the dark color. To emphasize certain words I rubbed them very lightly with high grit (220+) sandpaper. I even had success just rubbing over the letters with my fingers on the tiny little lettering. I was surprised when I saw this!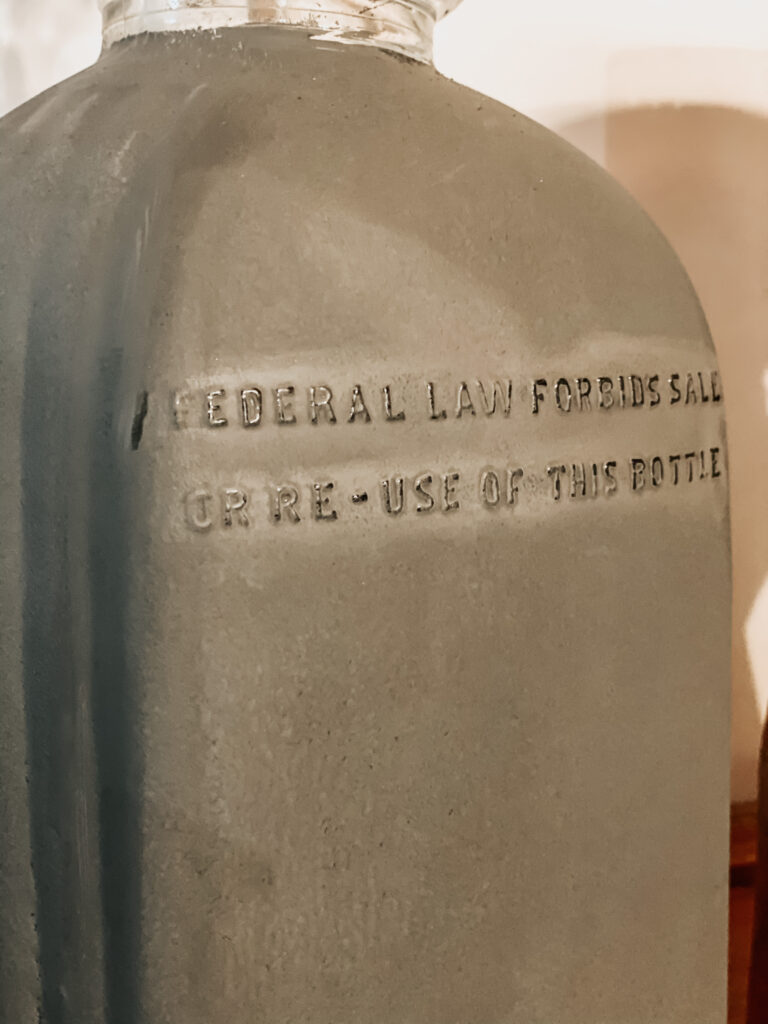 Oops! I guess I wasn't supposed to upcycle this old glass bottle. These painted bottles made perfect vessels and vases to decorate my mantel.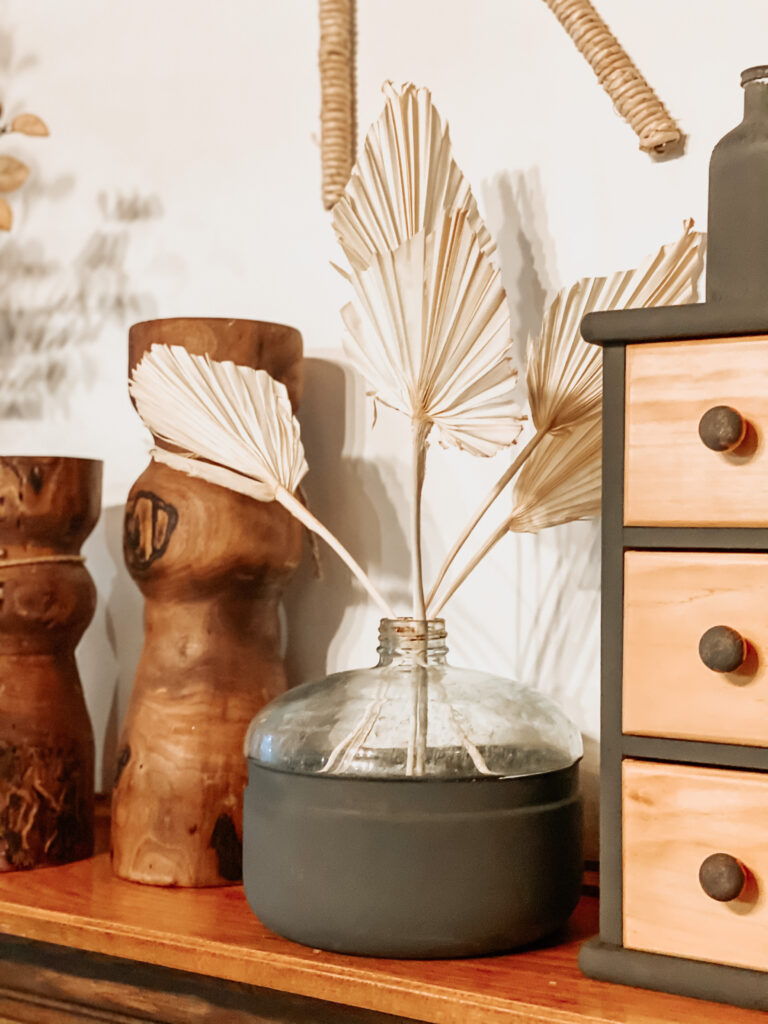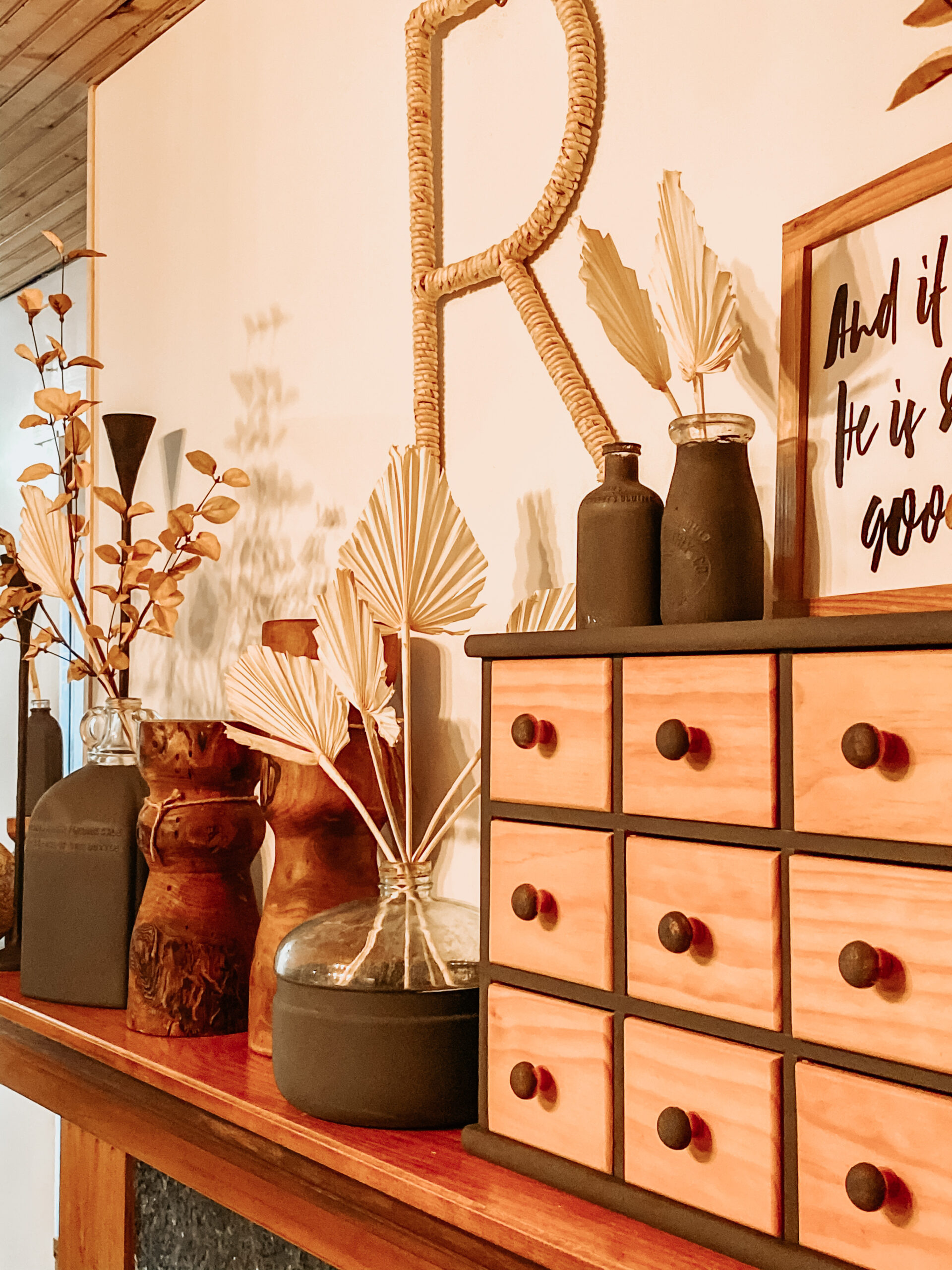 I used preserved palm spears and our linen eucalyptus spray to accent the vases on the refreshed mantel. I love the cohesive natural tones with the wood and charcoal accents. I bet right now you are looking around your house for old bottles and a paint brush, but before you start your own upcycle bottle project — check out the other projects from the #upcycle squad!
Brooke over at the Junk Parlor: Sometimes you find a plain cabinet that could use a little something. And adding a First Aid Cross to a cabinet is about the easiest thing to do! Check it out!
Hilary (a thrifting queen): Looking for a way to add texture and warmth to your home, without spending a lot of money? Baskets are the number one décor item I recommend for this. They're versatile, come in lots of shapes, sizes, and styles, and you can almost always find them at the thrift store—bonus!
Renee from Faux Your Eyes Only: Do you enjoy taking vintage items and turning them into something beautiful?? Then this DIY Shabby Chic Style Glass Cloche is the perfect DIY for you!!
Lora B has a project you won't believe: How to easily make DIY pine cone succulents that look real.
Melanie over at Southern Crush at Home: Create a show-stopping spring front door wreath with this fun and easy project. This DIY wreath is perfect for welcoming in the new season!
Chasida (my partner as guest host): Ever wonder how to repurpose ornate antique light globes or domes? I will show you one simple option here!
Thanks to the Upcycle Squad for inviting me to be a guest host this month! Follow along with these creative ladies to be inspired to thrift, upcycle and re-style!